Northern Research Group (NRG Inc.) is a 100% Aboriginal-owned consultancy based out of Prince Albert, Saskatchewan with staff and associates in Saskatoon, Regina, and Prince Albert. NRG Inc. is affiliated with a wide range of professionals from diverse backgrounds who have expertise in conducting large scale projects, obtaining information and knowhow in order to provide excellent consulting services tailored to the needs of Aboriginal people in Saskatchewan. Our partners and associates have extensive experience in the development of financial projections, forecasts, traditional knowledge collection, Aboriginal land use studies, cultural impact assessment and individual models utilizing a variety of econometric, statistical, and analytical techniques.
Incorporated in 2010, NRG Inc. provides a wide array of services to federal and provincial government entities, industry, and First Nations and Métis clients. A brief list of our clients includes: Métis-Nation Saskatchewan Eastern Region II, The Clarence Campeau Development Fund (CCDF), Métis-Nation Saskatchewan Western Region II, SaskPower, Environment Canada, Northern Village of Pinehouse, Pinehouse Business North, Prince Albert Métis Women's Association and Kineepik Métis Local.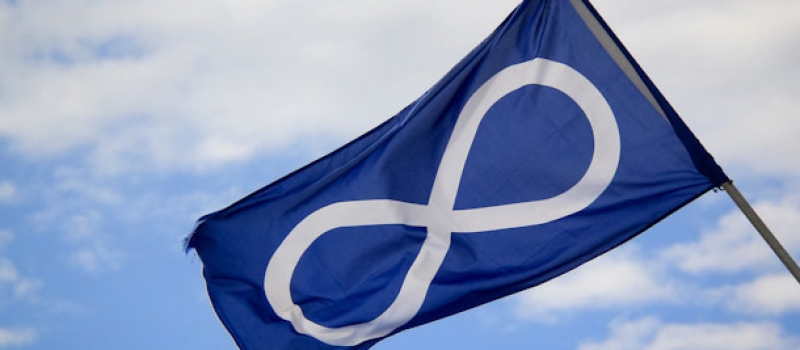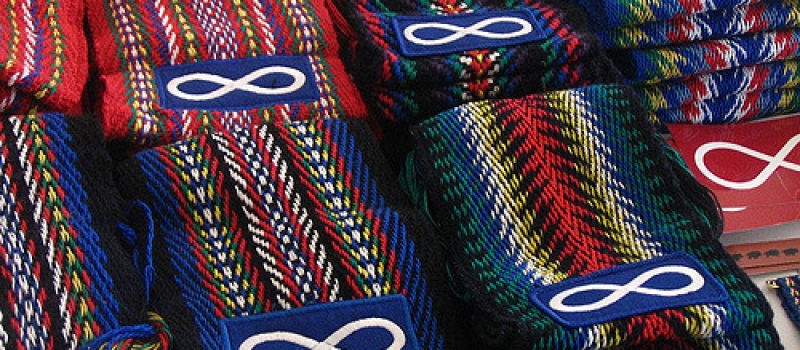 Matt Vermette, B.A., M.Sc.

Chief Executive Officer

Matt is a senior partner and the CEO of Northern Research Group Inc. He has extensive academic and applied experience in the realm of business development, economic development, business management, forecasting, and financial analysis. Matt's professional experience during the last ten years has largely been focused on providing consultancy services to a wide array of clients including municipalities, government, non-governmental organizations, entrepreneurs, and private companies. Matt holds a Master's of Science in Resource Economics and a Bachelor of Arts in Business Economics from the University of Saskatchewan. His master's level work focused on the costs and benefits of implementing the New Generation Cooperative Model for small to medium sized producers in Saskatchewan's Forest Sector.

Deborah Fortosky, B.Comm., M.B.A.

Seinor Business Consultant

Deb joined the NRG team as a senior business consultant in 2016.  She has extensive experience in strategic financial and operational planning, financial reporting, risk management and governance.  Deb has held positions as part of the senior management team of a federal sector council, a provincial agency, and an industry development board.  Deb holds a Master of Business Administration with a specialization in Indigenous Management and a Bachelor of Commerce majoring in Accounting and Health Care Administration.  Actively involved in the Saskatoon community, Deb has served as a consultant and board member for various community based not-for-profits.

Kyle Hustej, B.A. (Hons)

Business Consultant

Kyle joined the NRG team as a business consultant in 2017.  He has extensive experience in business management, business communication consulting, as well as developing marketing and distribution reports. Kyle has conducted research reports for non-profit organizations which included policy design and conducting a cost-benefit analysis. Kyle holds a Bachelor of Arts (Honours) in Business Economics from the University of Saskatchewan, where he grew an interest in urban, environmental, and mathematical economics. Prior to joining NRG, Kyle had volunteered his time assisting various organizations with their social media presence helping them with attract more members and customers.
Current Projects
The Metis Community Capacity Strategy (MCCS)
The Metis Community Capacity Strategy is a five-year pilot project that works with nine Saskatchewan Metis communities to identify business opportunities and build capacity to ensure that the communities are able to capitalize on those opportunities and begin generating wealth from within.
In January 2017, the Clarence Campeau Development Fund (CCDF) partnered with NRG Inc. to carry out the Metis Community Capacity Strategy (MCCS). NRG Inc. is the lead consultant of the five-year pilot project. The business consulting services NRG Inc. will be offering are:
Marketing Package Development
Corporate Code of Conduct Development
Development of Financial Management Standards
Development of Internal Accounting and Investment Procedures
Analysis of Opportunities Through Feasibility Studies and Business Plans
Website and Social Media Development
Strategic Plan Development and Business Governance Training
Development and Communication of Annual Budgets
Past Projects
NRG's past projects include a large list of strategic plans, feasibility studies, financial forecasts, and market studies. Some past projects that NRG Inc. has been involved include:
Beauval Office Complex and Community Hall – Business Plan
Clarence Campeau Development Fund – Socioeconomic Impact Assessment Study
Clarence Campeau Development Fund – Métis Procurement Study
Clarence Campeau Development Fund – Métis Community Business Capacity Assessment Study
Davin Lake Lodge & Wathaman Outpost – Business Plan
Île-à-la-Crosse Fish Company Inc. – Marketing and Distribution Strategy
Vermette's Trucking and Wood Preservers Ltd. – Pro-forma Financial Projections
North Country Massage & Medi Spa – Relocation & Expansion Financial Projections
North Country Massage & Medi Spa – Marketing Plan & Website Analysis
The Northwest Wild Rice Producers Cooperative Processing Plant – Pre-feasibility Analysis
Pinehouse Business North (PBN) L.P. – Financial Projections
Aftercare Projects